Bouwer Fitness Services
Welcome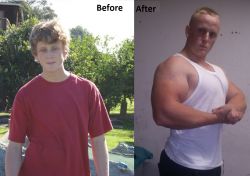 Welcome to my Website!
If you're motivated to become a healthier and stronger version of yourself, you've come to the right place!
Bouwer Fitness Services provides personal training solutions in the luxury and convenience of your own home, no equipment is required from your side the I provide everything. I train with old school equipment, no fancy modern things it's just you and the iron!
As an ISSA-certified fitness professional, I can help you set realistic goals and transform your health and your life for the better. I can help you look and feel your best. I am result and goal oriented so together we can transform you into a more efficient and healthy person and I can help you enjoy yourself along the way. I am very friendly and kind and I don't just look at the individuals I train as merely clients but as friends too, I strive to motivate and drive them get the results they desire! However don't expect an easy ride, I am not a rent-a-friend you pay me for results and I will give you results but it won't be easy!
I am a male transformation specialist and only offer my services to men, whether you want to lose wieght and build muscle or gain weight and build muscle I am the man that can help you! I chose to do this because of my own journey and this has equipped me to help other men because not only am I educated in this field but because I have been there and done it myself and I transformed my body and my life.
To get in touch with me, just click on "Contact Me" and send me a message or you can give me a call at (074) 968-3423.
Thanks for visiting, and have a great day.